Your fairy is called Gossamer Willowfly
She is a caster of weird dreams.
She lives in spiderwebbed wonderlands and insect grottos.
She is only seen at midday under a quiet, cloudless sky.
She wears tiny black spiders on her dresses. She has delicate green coloured wings like a cicada.
Get your free fairy name here!
That's some name! Willowfly? o_O Gossamer seems pretty out of the ordinary and cool to me, though! Anyway, fairies aside, I tried some Japanese gummies today, soda flavored! And they really do taste like soda! Awesoommme! Here's a picture of the packet:
And in case you didn't notice, I LOOOOVE taking pictures!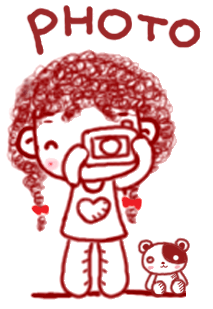 "In physics, you don't have to go around making trouble for yourself - nature does it for you."




- Frank Wilczek
Share